You are here
Back to top
Day of the Dinosaurs: Step into a spectacular prehistoric world (Hardcover)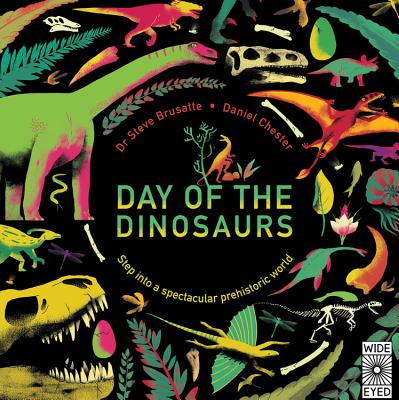 We're sorry but this title is unavailable and/or out of print.
Description
---
Learn everything you ever wanted to know about dinosaurs in this book that allows you to compare the biggest, fastest and fiercest creatures of the land, sea and sky from four different prehistoric periods: the Triassic, the early Jurassic, the Late Jurassic and the Cretaceous. Sections on diet, weapons and defence and dinosaur senses make this a comprehensive introduction to one of the earth's most successful animals. Fact-filled, fully illustrated and in an exciting large format, this is a thrilling read for any budding paleontologist.
About the Author
---
DR. STEVE BRUSATTE is an American paleontologist and evolutionary biologist, who specialises in the anatomy and evolution of dinosaurs. He was resident palaeontologist and scientific consultant for the BBC Earth and 20th Century Fox's 2013 film Walking With Dinosaurs.Daniel Chester set up the animation studio 'Moth Collective' with Dave Prosser, and Marie-Margaux Tsakiri-Scanatovits. The studio has collaborated with clients such as The New York Times, NSPCC, and WWF. They have a BAFTA nomination for Matter Fisher, 2011.
Praise For…
---
A NSTA-CBC  Outstanding Science Trade Books for Students K-12 for 2017 - NSTA-CBC
"...will easily catch the attention of young dino nuts."  - Booklist
"...drawings of diverse dinosaurs...and bold print...makes reading about [dinosaurs] easier."  - School Library Connection